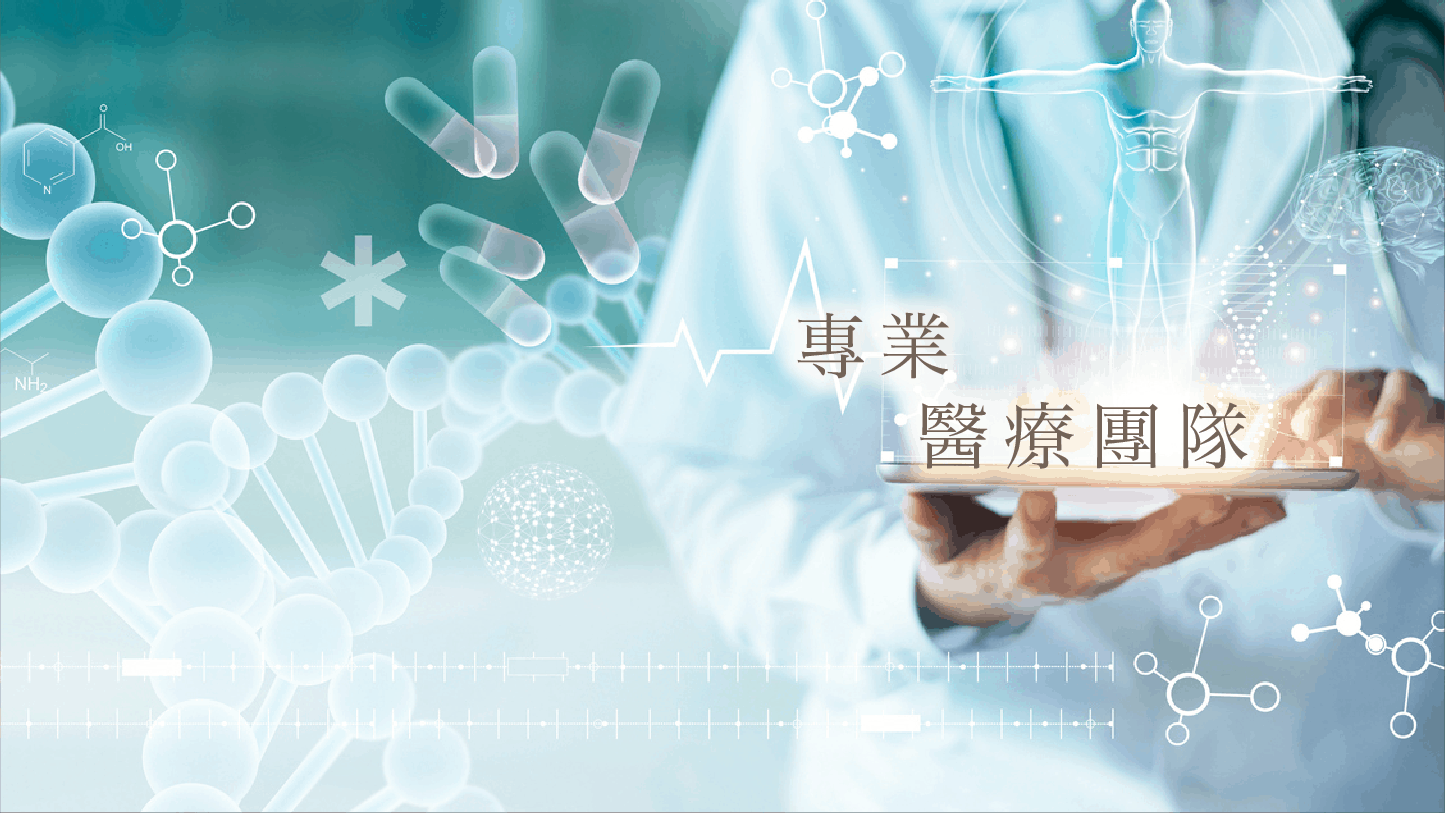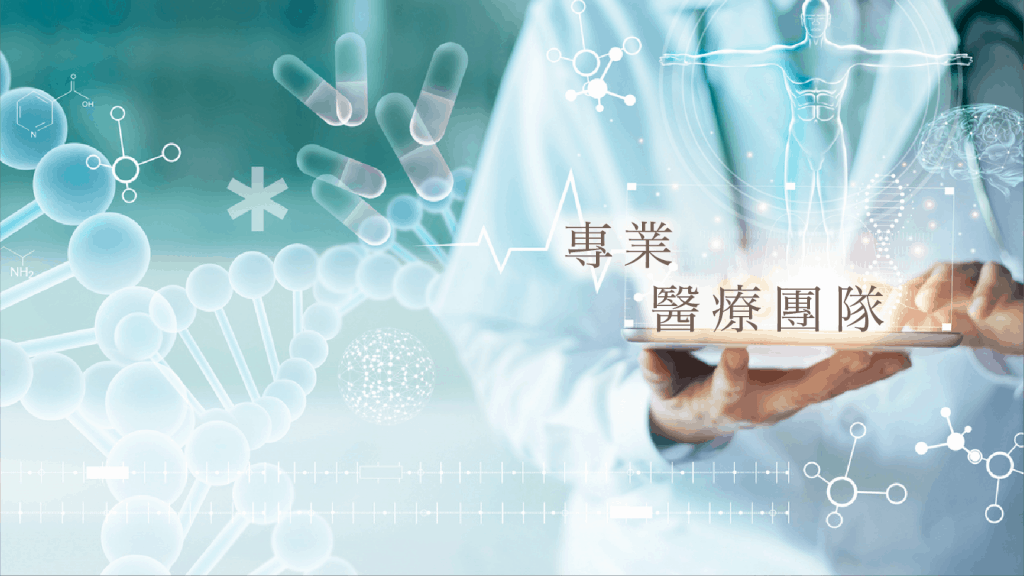 We are the professional medical team in Prenatal,
Postpartum, and Lactation Support

香港心母乳顧問及疫苗中心提供一個支持、包容、安全、舒適的空間,以促進母乳餵哺。您可以到訪我們的醫療中心,或通過我們的線上平台進行一對一預約,為您解決有關泌乳的所有疑問,讓我們專業醫療人員助您實現最佳和有效的母乳餵哺。我們的醫療團隊會從多方面進行評估,包括嬰兒舌頭評估和母乳餵哺因素,並根據您的需求和母乳餵哺目標提供獨特的護理計畫。為了進一步支援母乳餵哺,我們的國際認證泌乳顧問(IBCLC)和催乳師能按媽媽需要,上門或在店提供母乳餵哺諮詢及乳腺疏通服務。
Hong Kong Hearts Lactation and Vaccination Medical Centre provides a supportive, inclusive, safe, and stress-free space to facilitate breastfeeding. You may visit our medical centre or enquire via our online gateway for a one-on-one appointment to solve all of your enquiries about lactation. Our health professionals will guide you in achieving an optimal and efficient breastfeeding. Our medical team would assess from all respects, including infant tongue assessment and maternal lactation factors, to deliver a unique care plan based on your needs and breastfeeding goals. To further support lactation, our Breast Massage Therapists are available to provide the breast message therapy on home visits or upon arrival.
香港心醫療集團於2013年成立。我們提供兒科專科服務,產後身材修復,產後痛症及脊醫服務,泌尿科及私密處護理,產後抑鬱支援,疫苗服務,母乳顧問服務,紥肚及整形外科手術,皮膚護理和產後脫髮修復等範疇。
Hong Kong Hearts Medical Group incorporated in 2013, the group provide as wide range of services including paediatric services, postpartum body toning, pain symptoms mitigation, chiropractic check-ups, urological and vaginal care, postpartum depression support, lactation consultation, belly-binding and plastic surgery, skin care and postpartum hair loss treatment.



Our Lactation Professional Team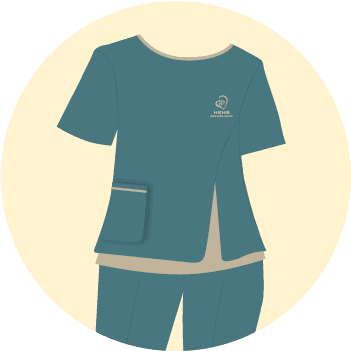 我們的註冊助產士會全程協肋孕婦,於產前、分娩及產後階段提供全面支援及服務,包括產前講座、產前檢查建議、分娩計劃、及產後護理。
Our Registered Midwife will provide all support you need during the pregnancy, childbirth and postnatal period. We will step-by-step walk you through the whole journey of becoming a mother so you don't have to worry about what comes next. We provide continual holistic care from prenatal education, T21 blood test, childbirth support to postnatal care.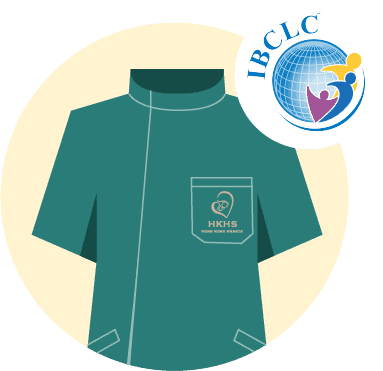 國際認證泌乳顧問 (IBCLC)
Registered MidwifeInternational Board of Certified
Lactation Consultant

國際認證泌乳顧問(IBCLC)是母乳餵哺專業的國際公認最高資格認證,成為國際認證泌乳顧問須擁有至少1,000個小時的哺乳指導臨床經驗、相關理論研究,通過國際哺乳顧問顧問考試委員會(IBLCE)監管下的考試,而且每5年需要重新認證以維持專業資格(截至2020年4月,香港IBCLC僅有261個)。IBCLC是我們團隊的重要成員,均具備豐富的知識和經驗,訓練有素,合符資格,並謹遵《專業行為守則》行事。他們會攜手家庭成員,與母親共同應對哺乳時的基本問題及疑難情況,從而幫助母親順利餵哺嬰兒。
International Board of Certified Lactation Consultant (IBCLC) is a worldwide recognised qualification and the highest professional qualification in lactation support. Our IBCLC has gone through at least 1,000 hours of clinical breastfeeding experience, studies on theories, a rigorous exam and recertification every 5 years under the regulation of the International Board of Lactation Consultant Examiners (IBLCE). Until April 2020, there are only 261 IBCLCs in Hong Kong. Our IBCLC is highly experienced, trained, qualified and knowledgeable in everything about lactation, and obliged to work according to the Code of Professional Conduct. As an important member in our lactation medical team, our IBCLC works with mothers, families and babies to help with both basic and complex breastfeeding challenges to help mothers and babies breastfeed.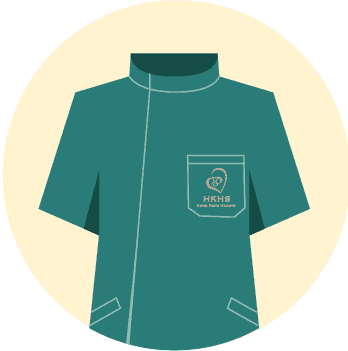 我們的註冊護士均為母乳諮詢方面的專業人士,並且具備必需的技能、知識與職業態度,為選擇餵哺母乳或遇到有關疑難的媽媽和家庭,提供臨床母乳餵哺諮詢與長遠支援。
Our Registered Nurses are professionals in lactation counselling and have equipped with the necessary skills, knowledge, and attitudes to provide clinical breastfeeding counselling and management support to the families who have decided to breastfeed their children or who have encountered questions or problems about breastfeeding and lactation.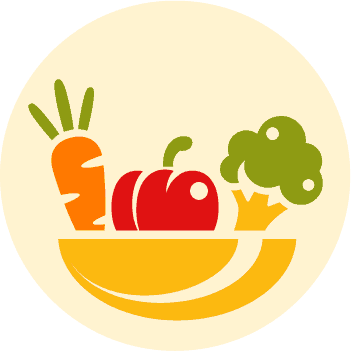 註冊營養師
Registered Dietitian
我們的註冊營養師(澳洲)透過一對一營養諮詢,以長遠健康管理及均衡飲食為基礎,提供個人化的營養建議與膳食計畫。每個媽媽都有特別的個人營養需要,因此,我們的營養師會因應客人的健康狀況、生活方式、飲食習慣和營養需求,提供最合適的飲食和生活建議及設計餐單。我們的營養師有豐富的飲食及營養知識,以專業態度為您提供具科學依據的實際飲食指導,改善每日營養攝取,對母嬰健康及胎兒成長都有益處。而產後營養諮詢不僅有助於體重管理,而且有利於終身健康管理。
Our Registered Dietitian (APD) provides individualized nutrition advice and meal plan on the basis of a balanced diet approach through personalized nutrition consultation. As every mom has her unique nutrition needs and there is no one-size-fit-all solution, every nutrition plan is customized for the client with consideration on their health status, lifestyle, eating habit, and nutrition needs. With the use of scientific evidence and food knowledge, our dietitian would deliver practical guidance to optimize your everyday nutrition intake in order to promote maternal health and foetal growth at pregnancy.


We are your trusted life partner and medical consultant in vaccination
除了哺乳服務外,香港心還致力為我們的客人提供最專業的疫苗接種服務。由我們的專業團隊會為客人規劃成人及兒童免疫接種計劃,解決客人的煩惱和壓力,讓客人體驗最貼心的。我們的團隊還會為客人提供正確的免疫資訊,並在客人到達醫療中心之前和之後的任何時間提供全面的支援。
Alongside with our lactation services, Hong Kong Hearts is also specialized to provide our patients with the most caring and professional vaccination experiences and services. Patients can be stress free as they will be taken care by our professional team on planning the immunization schedule for both themselves and their child. Our team will also educate patients with the right immunization information and provide well round support at any time before and after their arrival to our clinic.



Our Vaccination Professional Team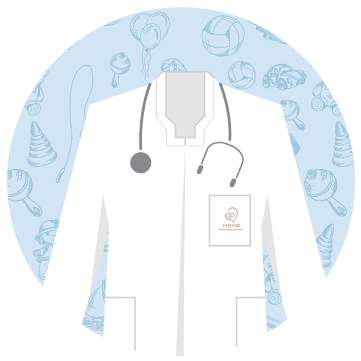 我們兒科醫生提供專業意見,為不同年齡層提供一站式服務,包括評估,診症及兒童行為情緒問題治療。
Our Pediatrician will provide professional advice, one-stop service solution for different age groups, which include assessments, diagnosis and therapeutic treatments for child or toddler behavior and emotional problems.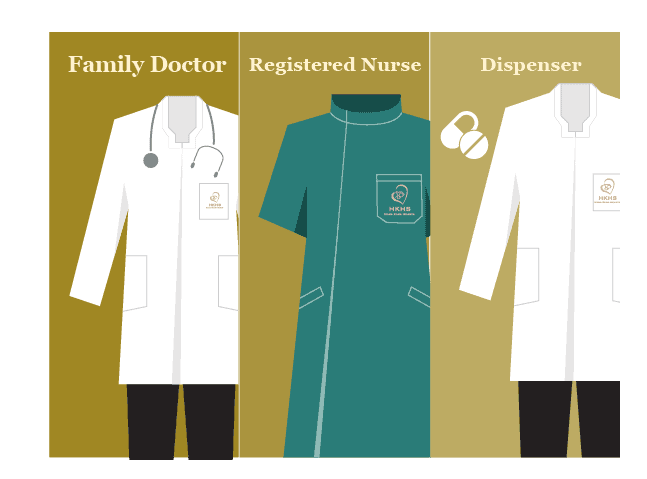 全科及家庭醫學科醫生
General Practitioner/Family Doctor
我們的全科醫生提供產前、產後及育兒諮詢,並負責確保我們的疫苗接種服務是在WHO指引下運作的。醫生也會核實每位客人的病歷,並根據患者的需要開藥及制定疫苗接種計劃。
Our General Practitioner will provide consultations regarding prenatal, postpartum, infant and baby health issues and are responsible to ensure our vaccination services are operating with a guidance code referencing to WHO guidelines. Our General Practitioner will also verify each of our patient's medical record and prescribe vaccination plans and drugs according to their needs.

我們的註冊護士將遵循我們的指導規範,以驗證我們從業者所規定的疫苗接種計劃,並驗證姓名,有效期和批號。此外,我們的護士負責與免疫重要性相關的患者教育,意識提高和公眾宣傳,還協助個人管理免疫計劃。
Our Registered Nurses will follow our guidance code to verify the vaccination plans that are prescribed by our practitioners, and verify the name, expiry date and lot. no. of the vaccines before vaccination. Besides, our nurses are responsible for patient education, awareness raising and public advocacy related to the importance of immunisation and also assisting individuals in the management of their immunisation schedules.
我們的配藥員核對所有藥物及疫苗都與處方相符,監察冷藏疫苗的儲存溫度內並保管溫度控制記錄/日誌,確保配藥的交易記錄準確詳盡。
Our dispensers will ensure that all medicines and vaccines dispensed are checked against the prescription. They will also verify the refrigerated vaccines are stored at the appropriate temperature and maintain the temperature control record/logbook and will be responsible to maintain an accurate detailed record of all dispensing transactions.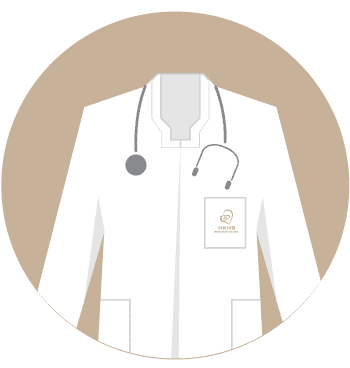 脊骨神經科醫生
Registered Chiropractor
我們的註冊脊醫將提供專業的諮詢服務,並對患者的脊柱進行評估並檢查其狀況,然後進行廣泛的服務,包括:腹部綁紮,骨盆底肌肉緊緻治療。
Our Registered Chiropractor (Certificate of Registration, Chiropractors Council of Hong Kong) is a primary care doctor who specializes in spinal health and well-being. We focus on the prevention, diagnosis and conservative care of spine-related disorders and other painful joint issues. Chiropractic care reduces pain, increase movement and improve physical performance through non-drug and non-surgical treatment. Perinatal neuromusculoskeletal assessment and therapy are provided for the best health outcome pre and post pregnancy.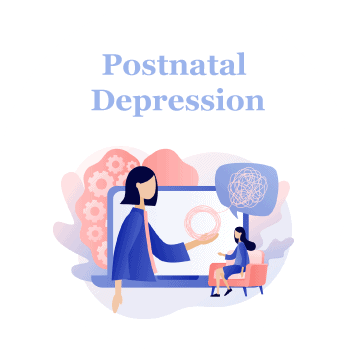 我們的精神科醫生是精神健康專家,可以為懷孕女士及產後媽媽提供心理治療、藥物處方以及臨床治療,處理孕期及產後相關的相關精神健康情況,例如產後抑鬱、強迫癥狀等等。醫生會對客人的生理及精神癥狀作全面評估以進行診斷,並與客人一同制定治療計劃,全面照顧媽媽的精神及心理健康的需要。
Our Psychiatrists is a medical doctor with the expertise in taking care of perinatal mental health well-being. They assess all of the mental and physical symptoms to make a diagnosis and work with the clients to develop a management plan for your treatment and recovery. They can provide psychological treatment, prescribe medications and perform clinical procedures to tackle pregnancy related mental health issues, such as postnatal depression, perinatal OCD and postpartum psychosis.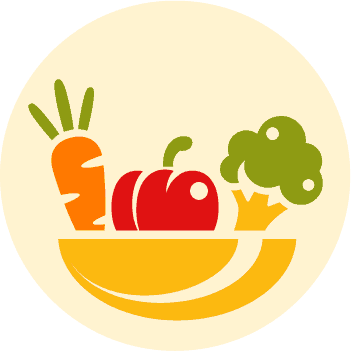 註冊營養師
Registered Dietitian
我們的註冊營養師(APD)通過個性化的營養諮詢來仔細評估客戶的健康狀況,生活方式和營養需求。產後營養諮詢不僅有助於體重減輕,而且可以終身改善健康狀況。營養師會瞭解客戶的健康目標,因此致力於提供實用且循證的指導,以幫助客戶以個性化的進度實現其營養目標。
Our registered dietitian (APD) carefully assess the health status, lifestyle and nutrition needs specific to the clients through personalized nutrition consultation. Postnatal nutrition consultation not only helps in weight management but also lifelong health enhancement. Our dietitian understands our client's health goal, therefore, is committed to delivering practical and evidence-based guidance that helps our clients achieve their nutrition goals in individualized pace of progress.

我們 的線上系統提供健康規程管理,客戶可以透過我們像持續性健康資料記錄平台記錄個人及寶寶血糖、血壓、哺乳記錄、寶寶健康數據、身高、體重指標、家族病史等,讓我們醫護人員提供持續性跟進。
Our cutting-edge online gateway provides the protocols for lifelong healthcare management. Currently, our health tracking system can empower our patients with more control over their health data, as well as facilitate lifelong health management with the use of electronic health records in follow-up health assessment and evaluation. Our medical team can monitor the health parameters such as blood glucose levels, blood pressure and more, besides, keep track of the medical history.
我們兒科醫生提供專業意見,為不同年齡層提供一站式服務,包括評估,診症及兒童行為情緒問題治療。
Our Pediatrician will provide professional advice, one-stop service solution for different age groups, which include assessments, diagnosis and therapeutic treatments for child or toddler behavior and emotional problems.